Top 10 Reputation Management Agencies - Tested and Evaluated


Joanne Dudley
Do you want to reach everywhere?
Here on this page, we evaluated all of the top online reputation management agencies to list out the 10 best based on our comprehensive evaluation methodology.
Pick one and make your online presence felt all around the world!
Our Evaluation Methodology:
We evaluate strategies, results, reputation and support of the top online reputation management agencies.
We look for all features offered by each companies.
We compare pricing package and contract options.
Keen on the methodology to choose the top online reputation management agencies? We have it covered here.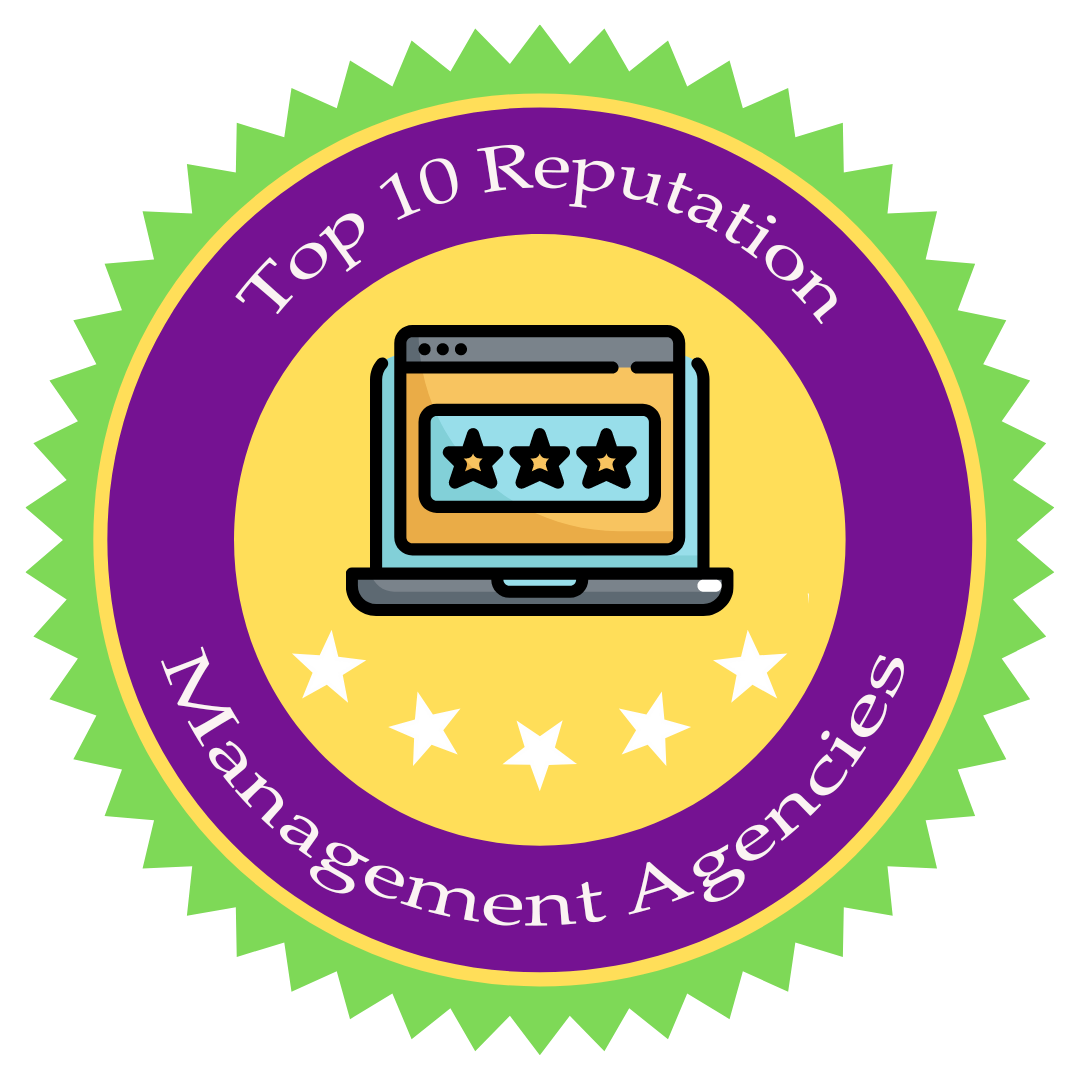 Top 10 Reputation Management Agencies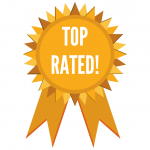 1. eBizUniverse
As one of the nation's leading online reputation repair companies, eBizUniverse has a team of content writers, SEO experts and ORM experts who work hand in hand to push down your negative mentions and to give you a fresh online reputation regardless of if you're a business or an individual.
Neglecting your online reputation can affect your bottom line or even tank your business in some cases. eBizUniverse helps companies and individuals overcome negative online reputations by assessing their current online state, creating a strategy for reputation repair then implementing changes and monitoring results.
Coverage: Nationwide
Free reputation analysis: Yes
Scalability: Superb
Support: First-rate
Content creation: Yes
Positive/negative content: Quashing and removing detrimental content and publishing of positive content on multiple profiles
Straightforwardness of work
Detailed reporting
Quick, positive results
Customizable options
SUPPORT
Quick response via e-mail or phone
Highly rated for support
Team of trained experts
RESULTS
Hundreds of companies using their reputation management services
Negative results removed quickly
Large boost in positive online reputation

2. GVATE
GVATE LLC is an award-winning SEO agency that is recognized by Google as one of the "BEST SEO FIRM IN NYC." We offer SEO and AdWords services in NYC that is powered by dense innovation, enterprise level SaaS, data, deep learning, transparency, and fresh ROI.
Coverage: Nationwide
Free reputation analysis: Free quote
Scalability: Average
Support: Average
Content creation: Yes
Positive/negative content: Removal of negative content
Award winning company
Certified Google planner
Solid track record of pushing up positive pushing down negative content on Google SERP
Transparency
Non-customizable
Results are slow
Reporting is thin
Won't discount
SUPPORT
E-mail and phone support
Multiple social channels for getting in contact
Dashboard login for clients
RESULTS
Negative content suppression for dozens of companies
Featured on MSNBC for results

3. Marketing Maven
Marketing Maven Public Relations is on a mission to help clients achieve their most ambitious marketing goals and communications objectives. They exceed expectations in all that they do through a high level of professionalism and expertise.
Coverage: Nationwide
Free reputation analysis: No
Scalability: Average
Web presence: Branding and relations
Social media profiles: Creation and optimization
Negative content: Actively monitor's review sites
Fast support
Always places clients on national media placements for TV, radio, and magazines
Non-customizable
Reporting is thin at times
SUPPORT
Easy to work with
Responds within 24 business hours
Staff teaches you instead
RESULTS
Proven results in less time
Earned 5 stars from hundreds of small companies

4. Sagefrog
Sagefrog is a top ranked B2B marketing agency with specialties in healthcare, technology, industrial and business services. We have offices in Doylestown, Princeton, Philadelphia and Lehigh Valley, and we're dedicated to accelerating our clients' success through brand building and integrated marketing.
Services include branding, websites and digital, content marketing, public relations, social media and traditional tactics, which are strategically integrated and optimized through our proven process, JumpStart™.
Coverage: Nationwide
Free reputation analysis: No
Scalability: Above average
Web presence: Webpage creation
Social media profiles: Creation and optimization
Negative content: Publish positive articles
Knowledgeable support staff
Affordable options
Customizable plans
Lack of hospitality
Seemed to be learning on the job and of course billing hours for that learning time
SUPPORT
Quick responses via social media
Various plans to fit different budgets
Detailed reporting
RESULTS
Assists with launching a business
Friendly and professional B2B Marketing Agency
Sagefrog always seems to be evolving their craft

5. Reputation Management Consultants
When Your Reputation Is Under Attack, Everything You Value Is At Risk. In today's world, anyone can do a quick credibility check on you or your business online. And they will.
It's upsetting when years of hard work are discredited because negative coverage appears online. Reputation Management Consultants (RMC) specialists use their advanced SearchKnight™ technology to rapidly repair their client's damaged reputations, inoculating their vulnerability, and growing their brand's reputation even better than before.
Coverage: Nationwide
Scalability: Superb
Positive/Negative content: Deletion of negative content; publishing of positive articles across multiple profiles
Web presence: Maintenance of your website
Social media profiles: Creation and publishing of content
Support: Above average
Uses advanced technology to repair your damaged reputation
Award-winning voted by past clients
Featured by over 10 national magazines
Representatives wanted more and more money
Reporting wasn't quite as detailed
Not part of the Better Business Bureau
Has three complaints filed against it in the past three years
Lack of transparent pricing
SUPPORT
Quick support via phone and e-mail
Inexpensive options
RESULTS
Three offices throughout the U.S. to meet client needs
Results showcased on 10+ national media outlets

6. Big Leap
Big Leap is an Internet marketing firm with the knowledge, skills, and proven processes that consistently deliver results. The Internet's been a buzz-word for, oh, a decade, and by now you've realized that you need to have a piece of the pie. Well, you've come to the right place because Leadgenix is great at serving pie, among other things. They also know what they're doing when it comes to online marketing.
Coverage: Nationwide
Free reputation analysis: Free quote
Web presence: Content ideation, brand building, social campaign, site optimization
Social media profiles: Creation and maintenance
Support: Above average
Dozens of national chains for clients
Help you restore your reputation
Buries the bad reviews
Shines a more flattering spotlight on your company
Can improve communication
Hire experienced individuals
Speed up their processes
SUPPORT
Helps small businesses dominate their competition
Helps drastically increase organic traffic
Strategies have helped to improve online presence
RESULTS
Positive engagement led to an increase in rankings and a 10% growth
Given a time frame, and they stuck to it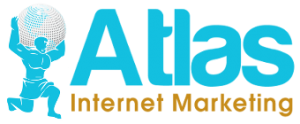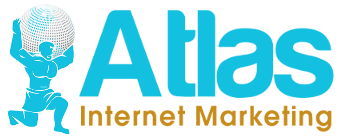 7. Atlas Marketing
For over a decade, Atlas Marketing has developed relationships with members of the trade and general media. These relationships allow our team to provide public relations, marketing communications and media relations counsel for clients in the aerospace, automotive, biotech, construction, food manufacturing, healthcare, industrial and manufacturing industries.
Coverage: Nationwide
Free reputation analysis: Yes
Positive/Negative content: Actively publish positive content to reduce negative digital footprint
Web presence: Creation and maintenance of website
Social media: Creation and regular publications
Support: Average
Enhances image by using a well-rounded and complete communication strategy
Excellent at managing tasks and communicating with the internal team
Goes above and beyond, delivering quality work in a timely manner
Website(s) they build frequently has bugs
Reporting is lackluster at times
SUPPORT
Fast communication
Transparent about projects and timelines
Company values meet individual values
RESULTS
Helped entrepreuners fix their online reputations
Saved small and medium sized company thousands of dollars for repairing their digital names

8. Net Reputation
Net Reputation provides high-class online reputation management solutions to rid the internet of negative information. Remove negative information about you or your company. Remove, Suppress, Repair and Monitor your online presence with the experts.
Coverage: Nationwide
Free reputation analysis: Free consult
Negative content: Remove, suppress, repair, and monitor your online presence
Web presence: Creation and maintenance of website
Support: Excellent
Explains processes thoroughly
Responds to e-mail inquires quickly
Flips negative review results in a short time
Harasses people who requested a free consultation
Scams into paying them money to have negative results removed
Work to remove negative results are not being completed, but money is taken
RESULTS
Earns results in a short(er) time
Professional, and the majority of clients receive their intended outcome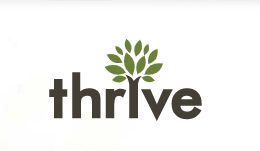 9. Thrive Agency
As a digital marketing agency, we strive to understand our client's business goals first. Then all decisions are made with those goals in mind. A shiny new website is worthless if it doesn't help you reach your goals. You talk, we listen… then we throw in lots of ideas for improvement.
Coverage: Nationwide
Free reputation analysis: Yes
Positive/Negative content: Subduing and removal of negative press; publishing of positive articles across various channels
Web presence: Creation and maintenance of website
Social media profiles: Creation and publishing of content
Support: Very good
Small business feel comfortable with them
Adaptable with providing expertise
Customer service and industry knowledge stands out
Tends to be expensive for smaller businesses
Reporting can be lackluster
E-mail communication tends to be slow
SUPPORT
Detail oriented
Transparent
Very organized
Knowledgeable and competent
RESULTS
Propelled the virtually-obscure brand with negative press into the top 10 search results with positive mentions
Positive articles have increased and there have been more incoming calls and visits to the website

10. Webimax
WebiMax is a digital development, marketing and consulting firm headquartered right outside New York in Camden, NJ. The agency employs over 100 and has four locations in New York, Sydney, London, and New Jersey. WebiMax provides SEO services, web design, paid search, and reputation management services to clients.
Coverage: Nationwide
Free reputation analysis: Free consultation
Negative content: Actively monitors review sites
Web presence: Creation and maintenance of website
Support: Above average
Followed through with timeline promises
Trustworthy staff
Treat clients like a close family friend
Quick turnaround
Lack of communication
Lacks transparency when explaining processes to clients
Does not provide detailed reporting
Won't discount
RESULTS
Transformed the image hundreds of clients' in less time than competitors
Proven track record on several reputation management directories
Reputation management agencies play a vital role in the first impression a company makes on potential clients when they search for services online. They work to increase search engine optimization (SEO), protect businesses from negative reviews, and maintain a robust online presence.
We have compiled a Top 10 List of the best reputation management agencies to work with during 2020. Running a successful business in the modern world requires strong online reputation management (ORM) to boost SEO and attract clientele. As you select an ORM agency, you need to look for attributes that will benefit your company as they eliminate misinformation and polish your online presence.
This list provides a comprehensive review of the 10 top ORM agencies. Take the time to weigh the benefits each will have on your business's SEO, as this will attract customers and increase your return on investment.